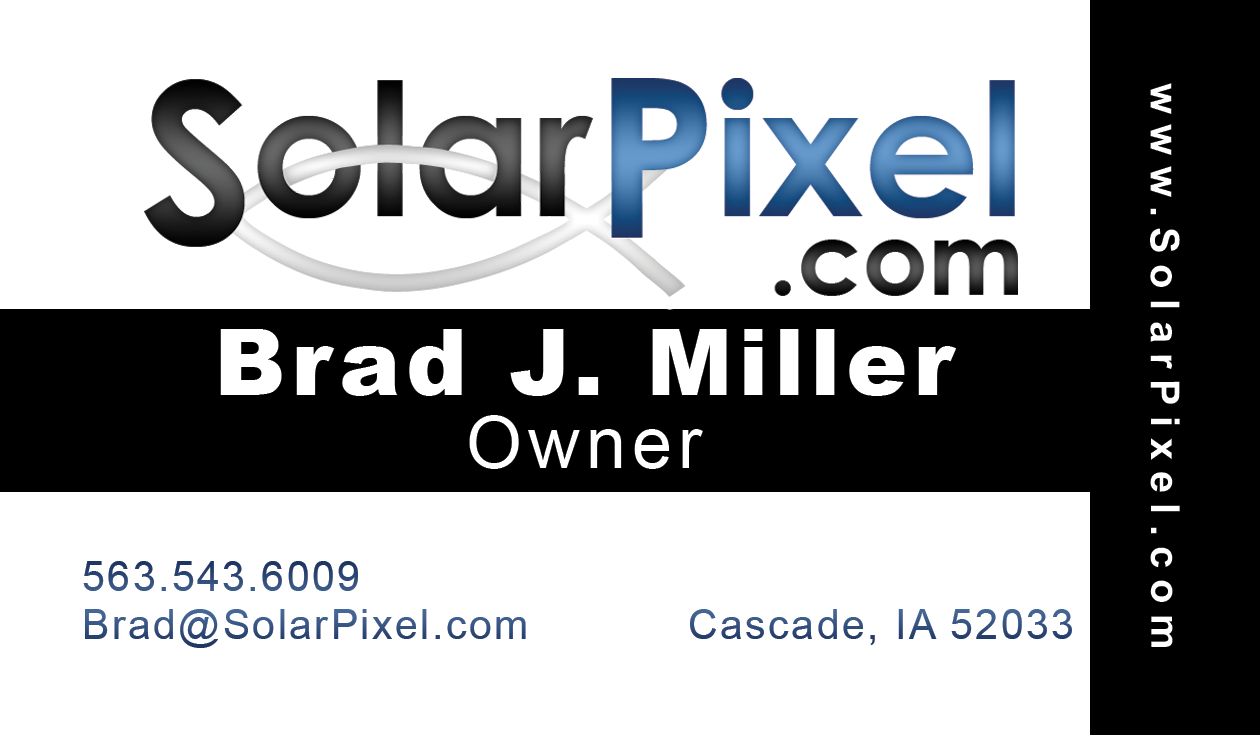 We Offer
Web Design
Web App Development
Mobile App Development
Web Hosting
SEO Consulting
Graphic Design
Content Writing
... So much more!
Contact Us Today!
sales@solarpixel.com
Mobile: 563.543.6009

Professional Website, Mobile & Web App Development
We develop the highest quality web sites including cutting edge graphics, simple organized navigation, scalable design to fit on all screens and so much more. We also build seamless web-based applications, mobile applications, and hybrid applications while working together with you to deliver your product or message in the best possible way. We design web sites and web apps that stand up to the highest web standards and keep up to the latest trends in web development.
Personalized Service
Offering personalized service is so much more than just a buzz phrase, we live by it and strive to offer our clients the best service available! We accomplish this by offering direct contact with our developers, face to face meetings, and effective use of modern technology.
Full Stack of Development Offerings
We offer everything from graphic & logo design, web design, web development, mobile app development, content writing, and website hosting so you're in good hands from start to finish and have only one place to call for all your web related needs. Solar Pixel provides secure and reliable web hosting on rock solid Linux based servers in a secure facility unlike any other. We offer packages to fit all sizes and types of businesses.
Reach out today and let's talk about your project!