Meet the Solar Pixel Design and Development Team
The Team
Brad Miller
Glory Hougham
Charles Rush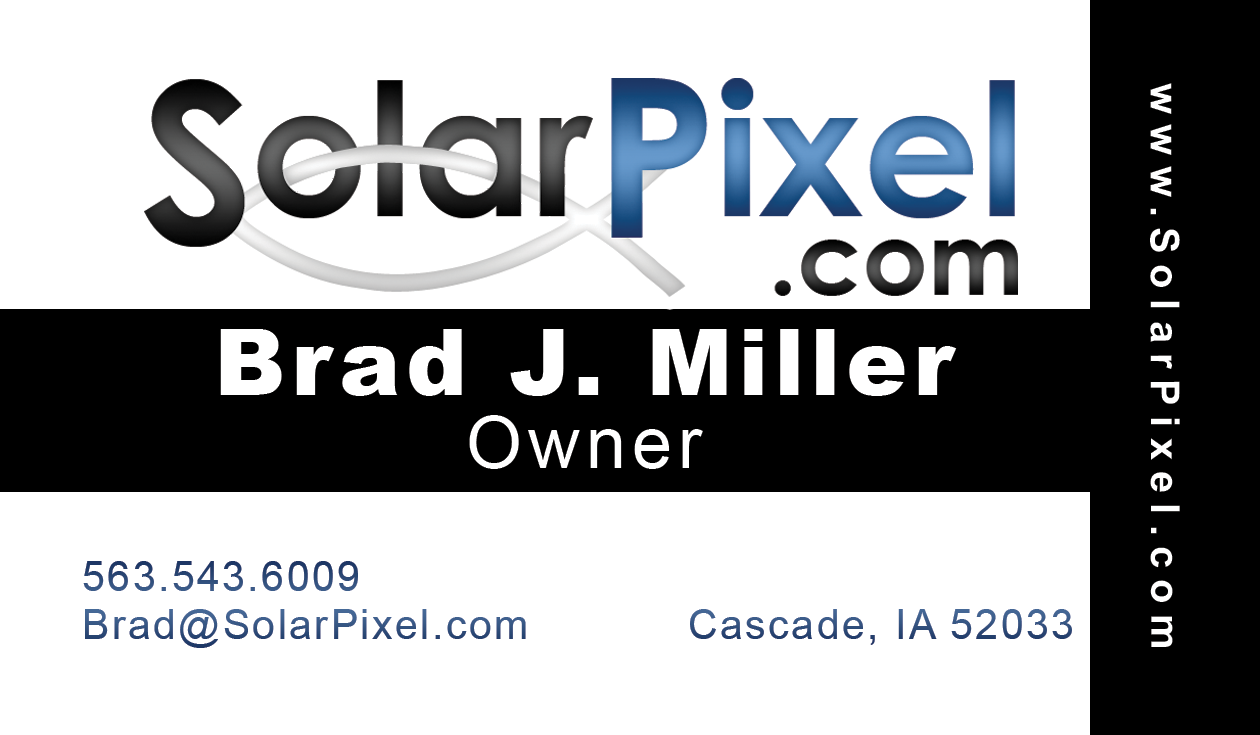 Contact Us Today!
sales@solarpixel.com
Main (cell): 563-543-6009
Google Voice: 319-455-6009
linkedin: brad@solarpixel.com

Brad Miller - Owner | Web Designer & Developer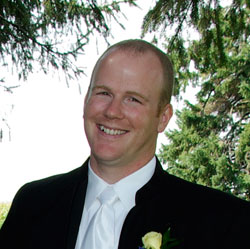 Brad is the owner of Solar Pixel Design and Development services and has been diligently working under the Solar Pixel name since late September of 2006. He graduated with a Computer Science degree from Clarke College in Dubuque, IA in May of 2003. He went to work for a bank holding company immediately and began to cultivate the graphic design skills on top of the programming base he received from college.
He believes that websites are no longer just a place to post information about an individual or company but rather are a key interface for businesses to work with clients and customers. He has been leveraging technologies such as HTML, CSS, PHP, Javascript, Python, and MySQL since 2002 to build highly flexible and robust web software that works for everyone while adhering to W3C (World Wide Web Consortium) standards. Contact Brad today to start a discussion to suit your needs.
Brad's personal time is spent doing everything he can to spend more time with his faith and family while occasionally sneaking away to run, skate, or play volleyball. As a faithful individual he works to incorporate God in every day Solar Pixel business. Feel free to contact Brad even if you just want to talk about faith, he would love to hear from you.
Glory Hougham - Online Marketing | Web Content Author
On word power. For as long as she can remember, Glory Hougham has loved words, their potential to convey ideas, and their power to influence those who read them.
Over the years, she has translated that affinity for language into marketing pieces, newsletters (business and community), magazine articles, and online web content. She has composed original, creative pieces; has refined business-oriented content; and has gotten down to the nitty-gritty details: proofreading text for proper grammar, spelling, and punctuation. [...because it's all in the details, right?]
Glory: "SEO (Search Engine Optimization) has taken word power to a whole 'nother level. The opportunity to collaborate with clients to get their message out in creative and informative ways is exciting, challenging, and ... well ... fun!"
In her personal time, Glory likes to read words (in books and on the web) and put words to music as part of a worship team at her church. She lives in Dubuque with husband Kevin; their daughter Jordan is a businesswoman, currently residing and working in Washington, D.C.
Education: BA, University of Iowa.
Work experience: Professional Writing | Communications | Marketing | Human Resources.
Charles Rush - Quality Assurance | Developer
Charlie is our Quality Assurance / Developer and has been working in software QA for over 5 years. He has a multitude of web systems testing talents and does a fantastic job of paying attention to every detail while still keeping your project within budget and it's timeframe.
Charlie is a remote developer from our main web design office and works diligently from his home office in Des Moines, Iowa.